Caltongate wins approval
February 7 2008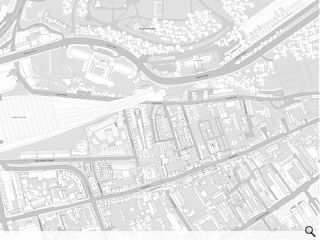 Edinburgh's planning committee broadly approved the individual applications for the contentious Caltongate scheme this week. Following a lengthy committee meeting ECE gave approval to the latest detailed proposals but asked for some refinements to the design of the pend which will link the new development to the Canongate. The master plan for the £300 million pound scheme was approved in October 2006, but there were concerns that changes in the political composition of the council in April 2007 might lead to delays in detailed approval.
Mountgrange plc and Allan Murray's master plan for the disused bus garage in New Street have been vociferously opposed by local campaign Save Our Old Town (SOOT). Mountgrange's early plans were to bring a new road, to be called Parliament Way, into Canongate and in the process demolish some 1930s stone tenements, but in the approved proposals the existing street line of the Canongate has been maintained.
The £300million Mountgrange investment plans include private and affordable housing, retail, artists studios, a five star hotel and conference centre a large office building and leisure facilities. The scheme is the product of input from a number of different architects including Malcolm Fraser and David Page.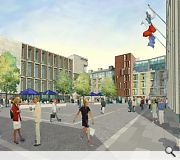 A new square behind the Canongate - view of hotel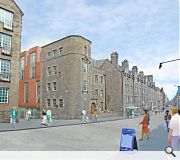 Canongate frontage retained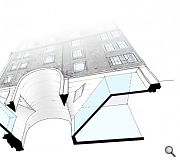 The pend
Back to February 2008