Page\Park, Pidgin Perfect & BDP win Edible Architecture bake-off
July 29 2015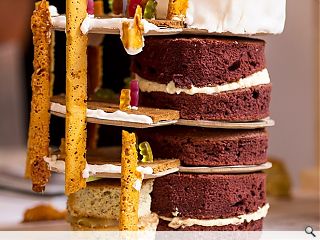 Page\Park Architects have emerged victorious in an Edible Architecture event for Glasgow's Merchant City Festival, after baking up a sponge and icing treat modelled on their recently completed Theatre Royal extension.
The event was hosted by the GIA as a means of engaging with the public on architecture and design issues by inviting Merchant City based practices to recreate one of their own buildings using edible materials.
BDP scooped second place in the contest with a tasty recreation of their TIC Building whilst Pidgin perfect came in third with their Barras Banchetto. An honourable nod went to ICA Architects and their Merchant Studios delicacy which earned a people's choice award.
Collective Architecture's Michael Dougall, who also heads up Edible Architecture, said: "The creativity and attention to detail by every participant made the event a huge success. The GIA were pleased to be asked by the organisers of the Merchant City Festival to host an event with an architecture and design focus.
"Edible Architecture provided the perfect opportunity to promote the work of an architect in a fun and engaging way. We are now planning to build on the success of the first Edible Architecture event with a larger city wide competition next year."
Other participants in the competition were Collective Architecture with Woodside Tower; Dress For The Weather with Holmwood House; haa design with the Gallery of Modern Art; JM Architects: Seona Reid Building; John Gilbert Architects: Cultybraggan Hut One; NORD / NVA: Kimahew / St Peters Seminary; PMD / DRS Glasgow City Council: Glendale Primary Medium School and Strathclyde University: The Architecture Building.
Photography by Ross Campbell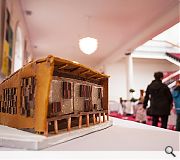 BDP secured second place with this confectionary delight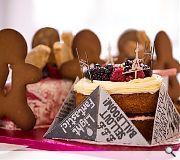 Pidgin Perfect scooped third spot with this sugary treat
Back to July 2015