2016 Festival of Architecture secures £400k government grant
July 10 2015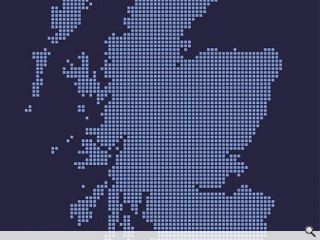 The Royal Incorporation of Architecture has been awarded a £400k funding grant by the Scottish Government to aid delivery of a programme of exhibitions, performances, talks, tours, competitions, community projects, educational initiatives and conferences.
This follows a campaign to encourage
every architecture practice in Scotland to pay £1,000
towards covering costs of the initiative in return for exclusive access to member only events and a namecheck on associated publications.
Festival chair David Dunbar PPRIAS said: "This Festival is a national celebration, notably of great architecture, but also of how the work of architects improves people's lives. It has the potential to transform Scotland's relationship with its built environment, engaging local communities, young and old alike, with the art form which has been called 'the mother of the arts'.
"By improving people's appreciation and understanding of architecture we all have the potential to improve Scotland. It will also be great fun!"
Designed to celebrate architecture and the built environment the initiative will run from March to October next year as part of the 2016 Year of Innovation, Architecture, Architecture and Design.
A full programme for the festival will be announced later this year.
Back to July 2015