Edinburgh College of Art degree show launched
May 21 2015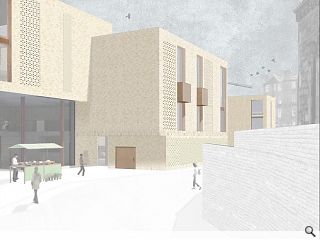 Edinburgh College of Art has announced this year's line-up for its
annual degree show
, showcasing the work of new architectural talent to the wider public.
Taking place from 30 May to 7 June between the hours of 11:00 and 17:00 the event will see work from graduating Part 2 architecture and landscape architecture students displayed in the Sculpture Court reflecting one of four key themes.
These explore the agency of water in Mumbai, the infrastructures of renewable energy generation in Orkney, relations of mood, mobility and place in Hackney Wick, and new spatial practices in Japanese art and architecture.
Amongst the work on display is a new cookery school (pictured) by Amy Sanderson, an Arthur's Seat Panoramic by Mariangela Clendon and a novel Municipal Apple Production, facility conceived by Anthony To.
Evening showcases will take place on 3 and 4 June until 20:00.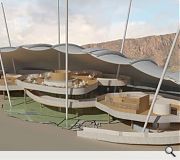 Arthur's Seat Panoramic by Mariangela Clendon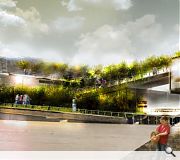 Municipal Apple Production, Anthony To
Back to May 2015