Glasgow Academy science & technology wing completes
May 18 2015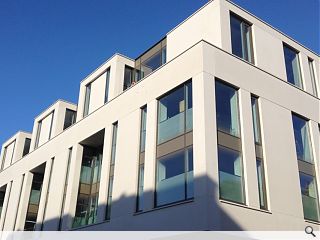 A new science and technology teaching wing for Glasgow Academy is nearing completion at the independent day school's west end campus.
The £10m
Page\Park designed facility
provides 37,000sq/ft of accommodation, framing the main Barclay Brothers campus building along Colebrooke Street on the site of a former tenement block which had been hit by subsidence.
Clad in polished white panels hung from a concrete frame the school faces an internal back court with a number of bay windowed break out spaces overlooking the main school.
Upon completion the new wing will play host to a ground floor 178 seat auditorium and food technology department with15 science labs above.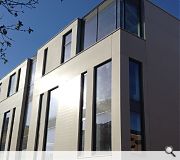 The four storey building was delivered by the Dunne Group
Back to May 2015