Graham to refurbish Inverness's Raigmore Hospital
May 15 2015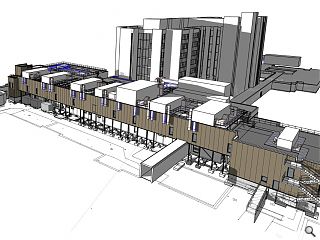 Graham Construction has been appointed to overhaul Raigmore Hospital, Inverness, with a refurbished critical care unit and redeveloped theatre block.
The work is necessary to bring the 1980s hospital up to modern healthcare standards and will include the redevelopment and upgrade.
Charles Bloe, NHS Highland, clinical ward manager, explained: "The current CCU is located a distance from the emergency department where we accept and transfer many patients. As part of the tower block reconfiguration, the CCU will move down to the ground floor making it much more accessible to staff."
Work on the build isn't expected to get underway until next year.
Back to May 2015