Archial Norr to design Dunottar Castle visitor centre
April 20 2015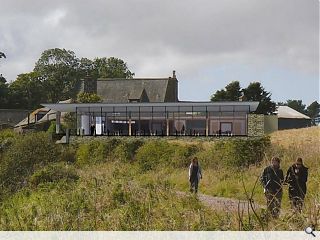 Dunecht Estates have unveiled concept images of a planned of a £1.5m visitor centre for Dunottar Castle, Aberdeenshire, as part of work to improve access to the historic fortification amidst a rise in visitor numbers.
This will see a coastal walkway built around the 15th century ruin as well as the creation of new viewing points, a park and five homes.
Incorporating a café, shop and exhibition space the visitor centre will boast panoramic views of the castle.
Neil Cruickshank of Archial Norr, said: "The scheme we have developed has been done in close communication with (council) planning and went through different phases and guises.
"We are not looking to do something that is twee (but) something that is built of its time but without shouting its presence for miles around. We're looking for something that is high-quality. We don't want to do something here that is just a shed. This is a once in a lifetime project to design this site."
A planning application for the project is expected shortly.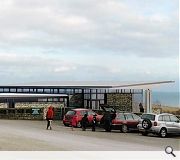 A coastal walkway will connect to nearby Stonehaven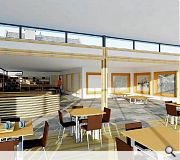 Dunecht Estates are currently seeking community feedback on the plans
Back to April 2015