Con artist sentenced to five years for defrauding Jonathan Speirs of £500k
April 1 2015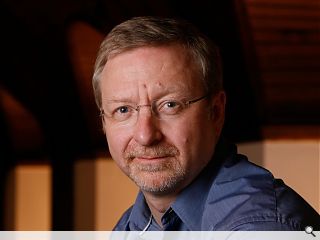 A con artist has been sentenced to five years in prison for defrauding the late Jonathan Speirs of £500k in a fake investment scam.
Keith Cameron was sentenced at Edinburgh Sheriff Court for the crime after being found guilty of illicitly obtaining £476,874 from the accomplished lighting designer by setting up a fake investment vehicle ostensibly to take care of Speirs' family.
The elaborate hoax involved a fictitious company, Chase Telecom Ltd, for which Cameron drew up fake documents apparently indicating that returns of £2m could be achieved within two years.
Instead Cameron used the money to fund a lavish lifestyle of exotic holidays, expensive cars, fine dining and a £1m mortgage, betraying a long friendship.
Cameron's defence advocate Mark Moir said: "While he (Cameron) maintains he did nothing wrong, he feels sorry about what happened to the Speirs family, who have lost a substantial sum of money".
Det Insp Arron Clinkscales, of Police Scotland, said: "Keith Cameron used his expertise and relationship to make his victim believe that this was a legitimate investment.
"He also indicated that others had invested significant sums and forged investment documents. He was able to continue the pretence of a legitimate investment for nearly two years, with repeated promises of returns, until his victim died, leaving a grieving widow to discover the fraud."
Speirs
died of stomach cancer in June 2012
with payments continuing until September. Speirs' widow and two daughters are now being forced out of the family home following their losses.
Back to April 2015