Building work to get underway at Denny development
April 1 2015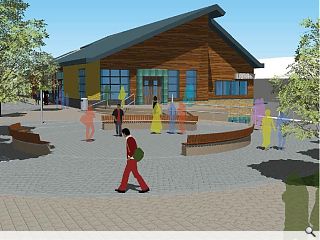 Long-awaited plans to
regenerate Denny town centre
, recipient of a 2010 Carbuncle Award, are to get underway later this month after
Clark Contracts were appointed by Falkirk Council to deliver a new library, shops and community hall on Stirling Street.
The £4.7m project will include the delivery of 10 shops and a new public square in a phased programme of works over the next two years.
Falkirk Council's spokesman for economic development Dennis Goldie, said: "This announcement helps the whole community move forward in seeing the delivery of a transformed town centre for Denny.
"The work will be of a high standard and feature attractive buildings that will appeal to new and existing retailers.
"We're grateful to the Denny community for helping us move towards what is a far brighter future for this important space."
Work will begin in earnest later this month for completion by July 2017, replacing a decayed 1970s housing and retail structure which has been demolished in phases over the past three years.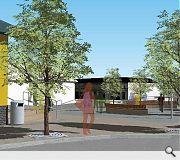 A landscaped public space will be created in front of the new library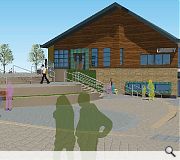 The first shops are scheduled to open their doors by September
Back to April 2015