Glasgow to host Olympic standard BMX track
March 27 2015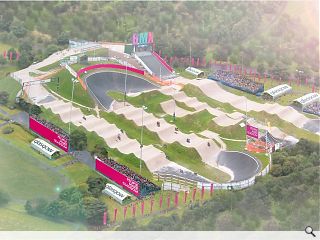 Glasgow City Council has unveiled plans to build a BMX (British Motocross) cycle track in Knightswood Park as part of preparations to host the 2018 European Cycling Championships.
The £2m venue will complement existing facilities within the park and provide a base for the Western Titans bike club who must currently make do with a substandard facility in Clydebank.
Leader of Glasgow City Council, councillor Gordon Matheson said: "BMX is a fast and entertaining sport and one which is gaining popularity in terms of participation and spectators and we want to take advantage of this by providing the facilities and opportunities to enjoy the sport and join in.
"We are looking to build a lasting legacy post Games in terms of cycling but we also want to increase the size and diversity of participation in cycling."
It is hoped to have the venue up and running prior to summer 2018, providing an alternative UK venue for the sport beyond Manchester.
Back to March 2015