JM Architects win £8m University of Aberdeen design commission
March 17 2015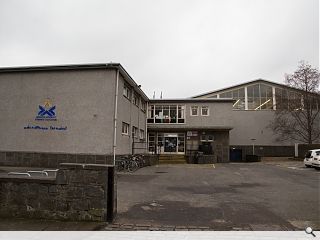 JM Architects have been appointed to design an £8m redevelopment of the University of Aberdeen's student union to improve the range of facilities on offer.
The drab Butchart Centre is currently home to the Students' Association but is no longer fit for purpose, prompting the body to quiz students and staff on their priorities for the structure ahead of detailed design work.
New services planned for the facility include an advice centre, bar and restaurant together with study spaces and areas for recreation.
Professor Sir Ian Diamond, vice chancellor and principal of the University of Aberdeen said: "We want to continue to offer a world class student experience and a fully modernised union building that meets the needs of our expanding international student community is a key part of that.
"This £8 million investment by the University is a major part of our 10 year capital plan and demonstrates our commitment to ensuring Aberdeen ranks among the top students' union facilities in the country."
Work on the revamp is expected to complete by 2018.
Back to March 2015