Debate ignites over 'crisis' in planning
March 10 2015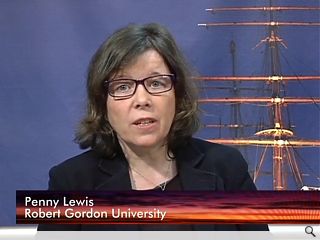 A spate of controversial planning decisions in recent months; from Glasgow's
Buchanan Galleries
to Aberdeen's
Marischal Square
, has sparked a public debate on whether planning laws are fit for purpose.
Commenting on
BBC 2's Scotland 2015
current affairs programme former Prospect editor Penny Lewis remarked: "I would argue that we have a crisis in the planning process at the moment, you've got politicians who struggle to define what's in the public interest and a public who are deeply cynical about the motives of developers and politicians when it comes to the planning process. The way in which the public get involved is usually as a stage army simply to come and protest against development, we're not really participating in the discussion about how we develop a vision and public good.
"Planning has become more procedural, more bureaucratic, more about policy and less about product. One of the problems that we have in Scotland at the moment is that there isn't really a serious discussion about the quality of urban design and the quality of architecture. We've lost our capacity to engage in public discussion about what constitutes beauty and how we make beautiful places and I think a lot of the measures developed in the new planning act have actually made for a more bureaucratic process.
"Yes, the public are involved but how are they involved? They're often non-governmental bodies that are themselves funded by government or bodies with a relationship with government, so you have a very cosy slightly cliquey consultation process with people who are reliant on government for their funding and the general public are pretty much excluded from that process, so when planning approval is given the public's reaction is one of shock and hostility."
Craig McLaren, director of the Royal Town Planning Institute, disagreed however, pointing to recent reforms: "We're going through a phase over the past five or six years where we're trying to fundamentally change the planning system to move it away from a confrontational approach where we had developers pitched against local authorities and communities to something which is much more inclusive and brings people together at the start of the process to talk through what the issues are and see what the constraints are around developing their aspirations."
Speaking later on BBC Radio Scotland's Call Kaye Urban Realm editor John Glenday added: "Public cynicism in the planning system is widespread and we do need reform. There have been small steps forward in the digitisation of records and the promotion of pre-application consultations but these are largely box ticking exercises where developers will often turn up to present their ideas and attempt to convince attendees to come round to their way of thinking, rather than a two-way process where ideas from the public are brought on board.
"I've been to consultations which have almost descended into farce where you'll have a representative holed up in a hotel room on a weekday with a bowl of sweets and some printed sheets of paper, so there is a crisis in the planning process and we do need further reform to make it fit for purpose."
Back to March 2015