Sutherland Hussey complete Edinburgh sculpture studios
February 9 2015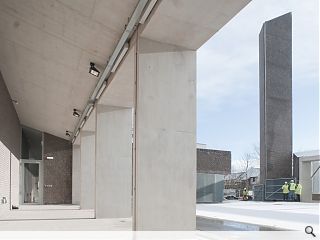 Sutherland Hussey Architects and David Narro Associates have applied the finishing touches to a
£3m creative laboratories building
for the Edinburgh Sculpture Workshop, Newhaven.
Adjoining the Bill Scott Sculpture Centre, completed in 2012, the extension incorporates its own foundry, courtyard and project bays offering a mixture of indoor and outdoor workspace for artists.
The new facilities provide space for production, research and training on the site of old railway sidings and are dominated by a 22.5m tall triangular tower, designed as a civic landmark.
A public café will be opened in March as part of efforts to encourage more visitors to see the work undertaken at the cultural hub.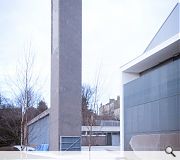 A public garden space has been created within the courtyard grounds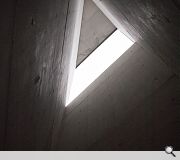 A triangular tower lends civic presence to the low-slung project bays
Back to February 2015