Aedas snaps up RHWL as it targets arts sector growth
January 26 2015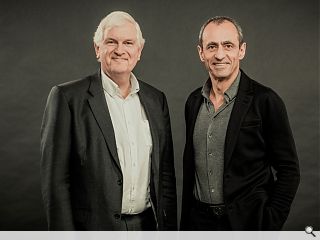 Aedas has announced its purchase of architectural firm RHWL and its cultural subsidiary Arts Team as it seeks to strengthen its cultural credentials.
Both practices will now be renamed as Aedas RHWL and Aedas Arts Team led by Peter Shaw and Barry Pritchard respectively.
Aedas chairman Keith Griffiths said: "RHWL has strong experience in urban planning and commercial development in London and the UK and is one of the most prominent European arts and culture architects. Aedas RHWL will support our Asian clients and mixed commercial and residential work in London.
"We are also keen to work on arts and cultural commissions in the expanding Chinese market and will be introducing Aedas Arts Team to this territory."
Shaw added: "We are delighted to be joining Aedas and look forward to further developing our commercial and arts design skills in Europe, and bringing these skills to Asian markets through Aedas' existing network. We believe the two practices share common values of design quality and delivering a high standard of service to clients, while having a complementary distribution of sector and geographic capability."
Aedas RHWL's 50 staff, spread across three offices in London, berlin and Doha, will join Aedas' existing network of 12 offices worldwide.
Back to January 2015