Rothesay Pavilion redevelopment secures grant funding
January 22 2015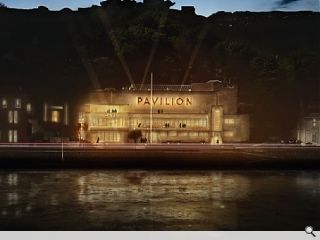 A planned £8m refurbishment and redevelopment of Rothesay Pavilion has taken a step forward with the award of an £750k grant by Highlands & Islands Enterprise toward the scheme.
Led by Argyll and Bute Council the project will see the art deco cultural hub augmented with a new hall, exhibition space and a rooftop events space. A café, shop and lettable office space will also be provided for by the scheme, in addition to a smaller venue geared toward young people.
Dr Nick Merriman, chair of the Rothesay pavilion Charity, said: "This award is fantastic news. We are almost at the stage where all of the funding has been raised for the project, so we hope that soon the Council will be able to formally approve the commencement of the building refurbishment."
Elder & Cannon Architects developed outline development options for the James Carrick designed structure back in 2010.
Should additional funding be found the pavilion will close in the autumn, allowing fixtures and fittings to be removed for work to begin in 2016.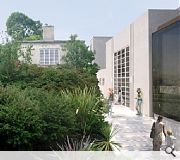 A new courtyard space will be formed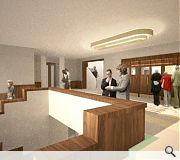 Period features such as this upper level foyer will be fully restored
Back to January 2015