RIAS tout grand plan for Festival of Architecture 2016
December 2 2014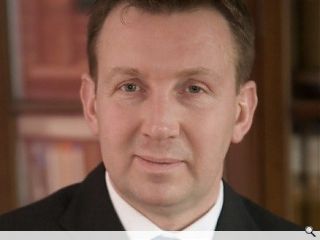 The RIAS has begun a fundraising drive to help deliver a series of events, commissions and exhibitions to be held during its
2016 Festival of Architecture
by tapping every architecture practice in Scotland for £1,000 to help deliver the initiative.
The blanket donation is being asked of every firm, large or small, in order to guarantee 'equal credit' for support in the form of a namecheck in RIAS 2016 publications and invitations to exclusive launches and member only events.
Speaking to Urban Realm RIAS secretary Neil Baxter said: "We're approaching a broad range of potential contributors and some months ago the RIAS council looked at what contributions could come from practices and proposed that because we don't want to treat practices unequally, we'd ask them for a straight £1k which they can pay or not pay as they wish. It's a request for a contribution."
Commenting on the request Alan Dunlop said: "I did receive an 'invitation' but no I won't be contributing £1000.00 as requested. As a Fellow I pay significant fees already to the RIAS for which I receive a quarterly magazine and email newsletter. Although I have nothing against a Festival nor RIAS the real and substantive issues facing many architects in Scotland is the deeply flawed public procurement system, low fees and long hours. I'm not aware of the RIAS doing much about those challenges."
David Jamieson of Zone Architects added: "I am concerned at the implication in the letter that this will be a festival of architecture that involves only practices that have paid £1000 towards it, rather than all the members of the RIAS. How critical is the festival likely to be when one of the main obstacles to decent architecture in Scotland is the government itself."
A year long programme of activities is being developed by the architect's body to mark its centenary, overseen by former city design advisor for Glasgow, Gerry Grams, who was recently appointed as festival director.
The RIAS is due to publish its strategy for the event before the end of the year and will apply for additional government and commercial funding through 2015.
Back to December 2014