Anstruther's Waid Academy secures SFT backing
October 15 2014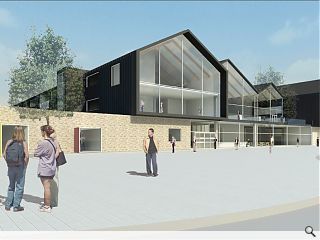 The Scottish government has given its financial backing to proposals to replace Waid Academy, Anstruther, with a £21.5m one-stop-shop educational and community campus.
The BDP designed build will combine a range of public services under one roof including a secondary school, library, police station and council offices.
This will replace the dilapidated Victorian school providing pupils with a greater range of vocational opportunities, adult learning classes and a lower carbon footprint.
Fife Council's Craig Munro, executive director of education and children's services, said: "Waid Academy has a very long history and truly holds a special place at the heart of the East Neuk. We wanted to create something which would really reflect the importance of the school but take it into a new realm of community partnership."
The new look Waid Academy will welcome its first intake in summer 2017.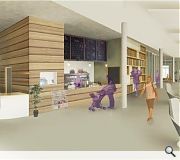 A public library will sit at the heart of the scheme
Back to October 2014