Funding announcement clears way for Aberdeen Art Gallery revamp
October 10 2014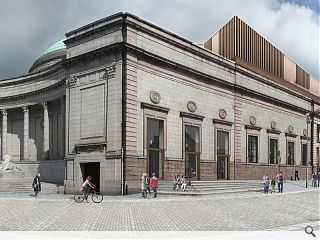 Aberdeen Art Gallery has
confirmed a £10m grant from the Heritage Lottery Fund
, one third of the total cost of redeveloping the city landmark, clearing the way for work to begin potentially by the first half of 2015.
The cash will help pay for delivery of a Gareth Hoskins Architects design for 21 new gallery spaces to replace the existing 11; alongside a new outdoor exhibition space and community gallery. External works will see an existing pitched roof removed and skylights moved behind existing parapets to make way for a single storey rooftop extension.
Refurbishment work will also be undertaken at the War Memorial and Cowdray Hall.
Deputy council leader councillor Marie Boulton said: "The project will give us many more opportunities to display our wonderful collections, which are among the finest in the United Kingdom, bringing benefits for local people and visitors alike. The interior improvements will also thoroughly modernise the gallery and allow us to attract the best possible range of incoming exhibitions and individual exhibits.
"The Art Gallery has always evolved over its 130-year history and this latest renewal makes a positive contribution to the building itself and to the wider conservation area. We are adding a modern dimension with high design standards to an outstanding historic building – one which has been supported by Historic Scotland and now by the Heritage Lottery Fund."
Planning permission for the scheme was delivered last autumn with the expectation that the revamp could open its doors in 2017.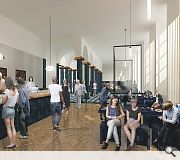 10 additional gallery spaces will be housed within the expanded building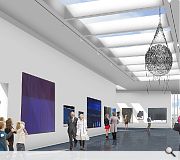 Work isn't expected to get underway until 2015
Back to October 2014