Architecture Scotland Annual 2014 marks a landmark year
October 7 2014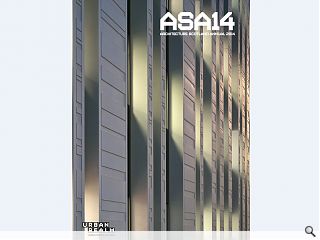 Urban Realm has published the 2014 edition of the Architecture Scotland Annual, documenting 83 buildings across the gamut of public, housing, health, education, commercial, historic and interiors sectors across its 136 pages.
Urban Realm editor John Glenday said: "The political awakening spurred by an energetic independence referendum has infiltrated all corners of society, not least a construction sector hamstrung by severe and persistent structural failings; ranging from regressive procurement policies to an economic model which is failing to deliver the volume or quality of new homes needed.
"But whilst our elected leaders bicker over what stance and shape Scotland should adopt to meet these challenges it is architects who must take the bit by the teeth and get on with the task in hand of building the homes, offices, hospitals and schools which will define us in the years ahead."
Amongst the projects to feature is the muscular form of BMJ and Ryder's Scottish Crime Campus, which gets to the DNA of its brief and graces the front cover of the book. Elsewhere Reiach & Hall's patriotically timed Battle of Bannockburn Visitor Centre and Morgan McDonnell's genteel refurbishment of a Robert Adam terrace in Edinburgh's New Town also leap off the page.
Glenday concluded: "It has been a landmark year for politics, sport and the national spirit but now that the dust has settled it is important that more than just memories are left behind. I'm proud therefore that the Architecture Scotland Annual can document the tangible changes wrought by an extraordinary year."
If you would like to request a copy of the ASA14 please contact the Urban Realm team on 0141 356 5333 or info@urbanrealm.com.
Back to October 2014