Office conversions meet insatiable student housing demand
September 23 2014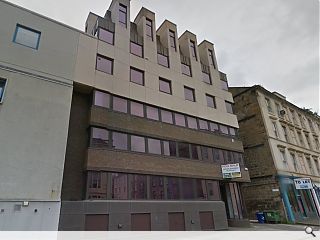 Two redundant office blocks in Glasgow's west end are to be converted into student housing as part of a £10m drive to meet growing demand for specialised accommodation.
Kier Construction will take the reins at Stewart House, Elderslie Street and
Clifton House, Clifton Place
, as part of a joint venture with Amber Infrastructure.
Stewart House will be converted into 51 studio flats offering en suite bathrooms and kitchen; laundry facilities; quiet common areas and a landscaped courtyard to the rear.
Its bigger neighbour, Clifton House, will provide a similar mix with 142 single bed flats with en suite bathrooms and communal kitchen accommodation; plus 71 studio flats with en suite bathrooms and kitchen; landscaped amenity areas; gym facilities; laundry facilities and quiet common areas on each floor.
Elder & Cannon Architects have worked up designs for both properties.
Brian McQuade, managing director of Kier Construction's Scotland and north-east England business, said: "This project with Lysander Student Properties Limited is a fantastic opportunity for us to build on the expertise that we are developing in this sector, having completed several such developments in the last few years, including, most recently, the project in
Dumbarton Road in Glasgow's Partick district
."
Elsewhere Graham Construction recently began work on the conversion of another unlettable office block, 200 West Regent Street, which is being turned into student accommodation for the Glasgow School of Art to designs by Cooper Cromar.
Back to September 2014