Architects vow to push 'change' agenda as voters swing behind the union
September 19 2014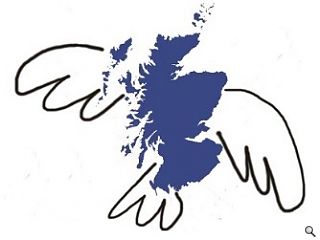 Architects for Yes,
a campaign group championing an independent Scotland,
have announced that they are to reform as Architects for Change after being thwarted during last night's referendum.
The metamorphosis was spurred ahead of the vote, which saw 55.3 per cent vote against independence, as the organisation necessarily evolves to remain relevant to the changed political landscape.
In a statement released on behalf of Architects for Change Malcolm Fraser said: "The vigorous 'Architects 'for Yes' initiative will reform, post-referendum, as 'Architects for Change': a lobby group to persuade a Scotland with enhanced, devolved powers, to put a socially-responsible architecture back at the heart of the built environment."
This will see the group attempt to unite the fragmented profession behind a common cause by continuing as a platform for discussion and action on the future of the architectural profession - specifically through encouraging politically engaged members to channel their energies into reform of housing, sustainability, procurement and the redistribution of wealth.
Prime Minister David Cameron has pledged to hand new powers to Scotland by 2015 as part of a wider constitutional shake-up of the United Kingdom.
Back to September 2014