Consultation launched for Shawlands civic square
September 15 2014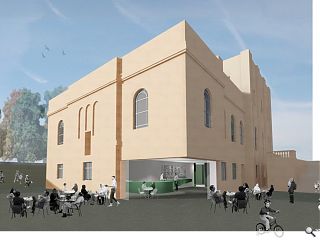 Glasgow City Council has launched a consultation into the creation of a new civic square in Shawlands as part of a wider £3.3m strategy to improve the neighbourhood environment by 2017.
Situated at Shawlands Cross, opposite Langside Halls, the plan is to better integrate Queens Park with the town centre through provision of a new gateway space, complementing recent public realm enhancements made to Kilmarnock Road.
In a statement GCC said: "The council believe a well-designed space could bring Queens Park into the heart of the Shawlands town centre and potentially attract more visitors to the area by providing a gateway. The proposed public space could also act as a potential stopping point to and from the city centre and for those on route to Scotland's national football stadium at Hampden.
"The council and its partners want to know what the Shawlands and the Southside community think of the proposal and the design of any potential square."
The consultation launches at Langside Hall on 24 September between 10:00 and 20:00 with a follow-up event taking place between 10:00 and 18:00 on 4 October.
Separate plans are already in train from Collective Architecture to transform Langside Halls into a community resource.
Back to September 2014