Woodside school makes way for children's home
August 26 2014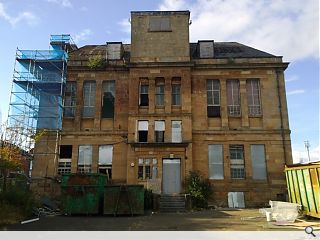 Glasgow City Council has commenced demolition of the unlisted Springbank Public School, Woodside, clearing the way for a new children's residential care unit.
A playground serving the disused school, formerly known as St Columba Primary, will be used to host the home once demolition is complete, providing a home for up to eight young people.
In a separate development Page\Park are currently drawing up plans for a replacement Woodside Health Centre on land to the east, which will be subject to further demolition,
one of four being delivered by the health board
.
In a design statement GCC's development and regeneration services said: "Lands to the east and north are currently subject to proposals by Page\Park architects for NHS Scotland to provide a new health centre. The new building will be contained in in the triangle of land between Hinshaw Street, Doncaster Street and Garscube Road.
"The land currently occupied by the former school is proposed to contain the car park for the health centre."
A schools investment drive has led to the demolition of many newly redundant premises around the city; notably the
B-listed London Road Primary
and the
Bruce and Hay designed Elderpark Primary
.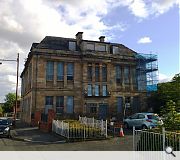 Construction work will proceed following demolition of the present school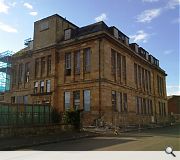 The surrounding area is predominantly residential
Back to August 2014