Cathcart master plan drawn up ahead of Scottish Power departure
August 22 2014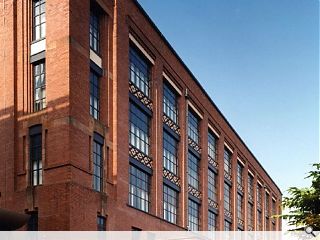 Dawn Developments and Mosaic Architecture + Design have
prepared a master plan in principle for the residential development of Scottish Power's Cathcart headquarters
, ahead of the company's
move to the city centre in 2016
.
This will see retention of the B-listed Cathcart House, designed by JJ Burnett, together with the demolition of later additions and car parking to make way for new terraced housing, semi-detached properties and three storey townhouses.
Cathcart House itself is currently being marketed for business use but a lack of interest from occupiers has led to the developers to consider residential adaptation and this will be the subject of a separate planning application.
In a design statement the applicants noted: "It is important to emphasise that should the effort to attract other Class 4 Business Uses to Cathcart House fail and housing is not accepted on the site of the current application it is highly likely that the B listed building would become long term vacant and deteriorate in condition.
"The site has the ability to deliver an exemplary contemporary design solution creating not only good modern homes but also create an attractive place for the new community. The design solution needs to be mindful of the setting of Cathcart House."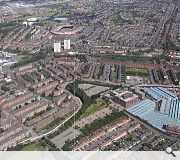 The developer is keen to stress the vuability of residential versus commercial development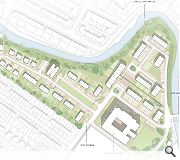 The master plan has been submitted in principle only and will likely proceed with a different applicant and developer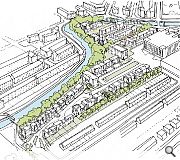 The overall site area encompasses some 5.86ha
Back to August 2014