This summer hots up with some burning issues in Urban Realm
July 11 2014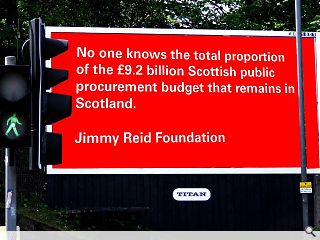 It may just be the summer sun but there is a noticeable confidence in the air as recession recedes from view, but what sort of economic, political and professional landscape has the turmoil left behind?
The answer, depressingly, seems to be much the same as the world as it was at the onset of the financial crisis in 2007-08. As our
procurement investigation attests
, anyone hoping for fundamental reform or a new way of doing things will be sorely disappointed.
It's not all bad news however as the jobs market is finally gaining some traction, as we detail in our recruitment focus. The likelihood of procuring good design may not have risen then, but at least you're more likely to find yourself in work.
Optimism abounds in Glasgow too with much of the dilapidated East End given a much-needed facelift in time for the starting gun of the Commonwealth Games - although the abortive decision to dovetail the demolition of a housing estate with the opening ceremony has left a sour taste for many.
It is a cruel twist of fate too that such a devastating fire, in this of all years, should hit the Glasgow School of Art. We wish it a speedy return to glory.
If our problems at home seem intractable however then spare a thought for Israel & Palestine, which sit at the heart of a region racked by civil war and Islamic extremism. We dig behind the RIBA's decision to condemn settlement building.
Read about these issues and more in the summer edition of Urban Realm,
grab it hot off the press!
Back to July 2014