£200m Shawfair New Town plan revived
May 20 2014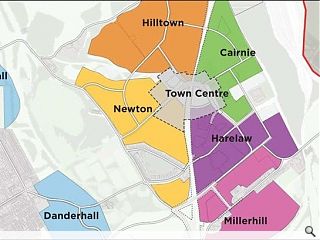 Stalled plans to erect a £200m New Town on the outskirts of Edinburgh have been revived after the project was re-launched with the backing of the Scottish Government.
Stalled in 2009 when the Miller Group abruptly pulled out
the scheme would entail construction of 4,000 new homes, two primary schools, a secondary school and 1m sq/ft of retail space arranged around the newly built Shawfair station, part of the soon to be reopened Borders railway line.
Deputy first minister Nicola Sturgeon said: "The venture will boost local employment, create jobs, support skills development and strengthen Scotland's infrastructure. The fact that it will be accessible as part of the Borders Rail route will make the project even more attractive."
Andrew Mickel of Shawfair LLP added, "The Shawfair project has long been in development. Our vision is to build a new self -sufficient community supported by a vibrant town centre with public amenities such as schools and a healthcare centre, transforming the area.
Back to May 2014