Lateral North publish Scottish 'atlas of productivity'
May 19 2014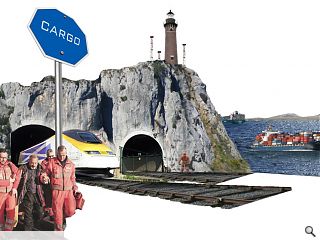 Left wing think-tank the Jimmy Reid Foundation and research and design collective Lateral North have published 'An Atlas On Productivity' which sets out how northern Scotland can best capitalise on its geography and natural resources to power an economic revival.
Specifically this looks at new opportunities emerging in the Arctic and Nordic regions which could form a powerful energy and shipping hub in the years to come.
Graham Hogg of Lateral North said: "An Atlas On Productivity" Is the first dedicated atlas of Scotland since the 19th century and perhaps the first 'atlas of productivity' anywhere in the world. The atlas maps not just Scotland's landscape and towns and cities but seeks to maps as many of the aspects of national productivity as possible.
"Over 35 maps we see everything from Scotland's land ownership and its wind speeds to its transport links and its relationship to the emerging Arctic trading routes. The aim of the atlas is to get Scots to look afresh at the potential of their nation based on its position and its natural resources."
Lateral North published a
synopsis of their ideas
in the January issue of Urban Realm; outlining how a '21st century gold rush' could establish a 'future frontier for wealth and energy'.
Back to May 2014