Land acquisition clears way for new Anderson High School
April 23 2014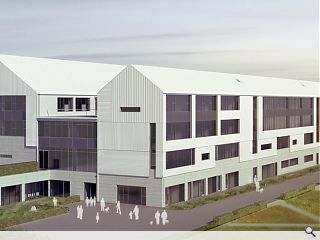 Plans to build a new
Anderson High School
and hall of residence at Lerwick, Shetland Islands, has moved a step closer following the acquisition of land for the project.
Shetland Leasing and Property Developments Ltd (SLAP) have purchased a plot to the north and west of the Clickimin leisure centre to host the £42m, Ryder Architetcure designed build.
A draft plan for the facility calls for a 1,180 pupil school and 100 bed hall of residence, with pupils making use of existing community sport facilities to help trim costs.
Vaila Wishart chair the Shetland Islands Council's education and families committee said: " While a lot of work has already been done, the acquisition of this final parcel of land allows Hubco and the Council to really start to move forward in earnest, and while I'm aware Hubco faces a tight timetable to deliver the project, I'm confident we're well on the way to providing a brand new high school for Lerwick, and for Shetland."
A detailed planning application for the project is anticipated by lthe end of the week.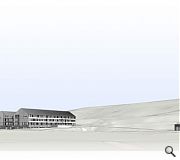 A growing maintenance and repair bill for the existing 19th Century school prompted the council to pursue a new build option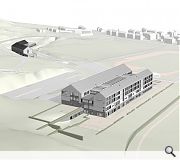 The new school is scheduled for completion in August 2016
Back to April 2014