Keppie unveil Malaysian sports village design
April 23 2014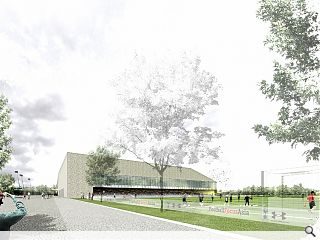 Keppie has unveiled its detailed design for a £40m sports village in Medini, Malaysia's second city, which have been prepared on behalf of Khazanah Nasional Berhad, the country's strategic investment fund.
The International Sports Village at Iskandar incorporates a range of sport pitches alongside searing for 20,000 spectators and includes football and cricket pitches, an 18-court games hall and competition venue, four squash courts, multiple studio spaces, a gym and a sports science department.
David Ross, design director at Keppie, said: "Our conceptual ideas for the project, supported by our experience of working in Asia, especially Singapore, led to our appointment in Malaysia for the new sports village.
"The project is reflective of the ambitions of one of the world's fastest growing economies and will play an important role in developing a sense of place, attracting and developing elite sports and balancing this with the promotion of community engagement and participation."
Amran Hafiz Affifudin, director, Khazanah Nasional Berhad, added: "Having been involved with the project since its inception, Keppie has demonstrated strong capability and remarkable understanding over our intent, design wish list and deliverable timeline."
Contractors are expected to begin work on the sports campus later this year for completion by 2016.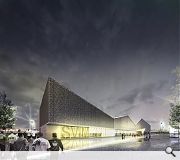 Keppie prepared the plans in collaboration with a local architect and consultants
Back to April 2014