Dunlop decries 'bananas' synchronised demolition of Red Road flats
April 4 2014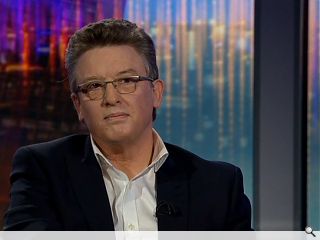 Architect Alan Dunlop has criticised the decision to
synchronise the demolition of five tower blocks at Red Road
as an improvised starting pistol for the 2014 Commonwealth Games, by taking to the
BBC's Newsnight
to describe the concept as 'bananas'.
Dunlop said: "I was driving down from Aberdeen today when I heard the news for the first time and nearly went into a ditch. Everybody I've spoken to thinks it's quite frankly bananas - except of course the Council.
"It could have been a sketch from Hugh Bonneville's 2012. As a matter of fact I think it's so wacky that they would probably have dismissed it as something that was so crazy they couldn't put it forward.
"What if something went wrong in that whole process? How does anyone in Delhi, Australia or Canada know anything about the Red Road flats? People in Delhi will wonder why you're blowing up social housing when people there are living under tarpaulins. I just don't think it's been thought through properly and is just a bizarre PR stunt that has the potential to go wrong.
"Glasgow is a brilliant city for the potential for high-rise. I lived in a high-rise myself for the first 18 years of my life. Looking north I could see the Campsies looking west I could see Arran, looking south I could see the Cathkin Braes - but they have to be built and maintained properly."
Defending the decision Gordon Mathieson, leader of Glasgow City Council, described the plan as a 'brave and bold statement' that enjoys high-level support: "I was at a meeting with Alex Salmond last night who also signed off on this deal. It also has the support of the 2014 organising committee in its totality," said Mathieson.
Back to April 2014