Yoker Medical Centre to move on-site
March 28 2014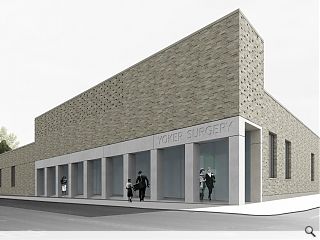 Work to build a new medical practice in Yoker is to move on site following the appointment of Keppie by Medical Centres Scotland to design a modest brick and concrete surgery.
Situated on the junction of Dumbarton Road and Ellerslie Road the scheme will provide premises for both a GP and dental surgery and will incorporate a range of consulting rooms and treatment facilities.
Both occupiers will share a collonaded enclosure to lend civic presence to the main frontage whilst sharing a single entrance space.
David Ross, design director at Keppie, commented: "This is an important project for the community and one that we're very pleased to be involved in. We've got a lot of experience in the medical sector so we know exactly what works in terms of the design. We'll be using this know-how throughout the construction phase to bring our creation to life."
Yoker Medical Centre is scheduled to open its doors to patients in autumn 2014.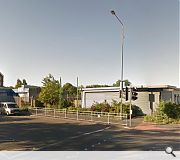 Keppie have adopted a simple palette of brick and concrete with aluminium framed glazing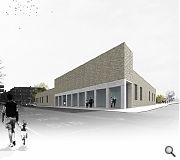 The scheme is being built on the site of vacant retail and industrial units
Back to March 2014