Isle of Harris distillery breaks ground
March 7 2014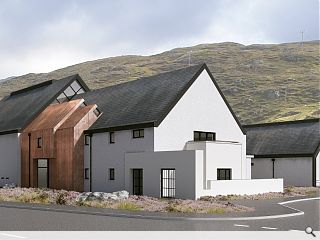 Delivery of the
first whisky distillery
ever to be built on the Isle of Harris has begun in Tarbert with contractors moving on site to build the £10m home of The Hearach; a new single malt named after the Gaelic for an inhabitant of the island.
Designed by John Coleman Architects it is only the second distillery ever to be built in the Outer Hebrides and will include its own maturation and bottling facilities.
Simon Erlanger, director of the Isle of Harris Distillery, said: "The Hearach single malt will create sustainable employment and economic growth and optimism for the people of Harris - while the spirit of Harris itself will shape the unique character of this new whisky.
"Harris is an elemental place. The way of life in the island has deep roots, its people take time to savour what they enjoy and we believe The Hearach single malt will reflect that."
The new distillery is expected to commence operation in the first quarter of 2015.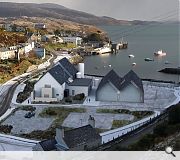 The distillery promises to give a significant economio boost to the island
Back to March 2014