Glasgow North Quarter exhibition to shape districts future
February 27 2014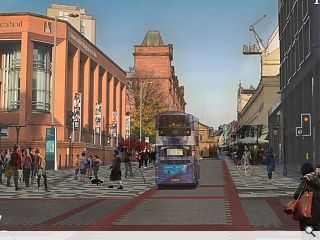 Glasgow City Council has announced it is to stage an exhibition of its work so far in the preparation of a master plan for the city's 'North Quarter' – an area centred on Port Dundas, Renfrew Street and Speirs Locks.
The exhibition will outline a 20 year development plan for the area, focussing on its growing cultural importance and improving connectivity between its constituent parts.
On display will be a number of strategies and visions prepared by students from Strathclyde University's Urban Design Unit, developed in collaboration with the council, residents and businesses.
Bailie Liz Cameron, executive member for jobs and the economy at Glasgow City Council, said: "The development of the North Quarter is a key part of our plans for the city centre. The area has made tremendous strides in recent years, particularly as a base for cultural organisations, and we are now moving towards a master plan for the North Quarter."
North Quarter – What will the future be? runs from 6-9 March at Dundasvale Community Hall between 10am and 4pm.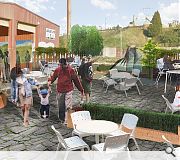 A 'cultural food centre' on the site of these industrial units is one of the ideas being looked at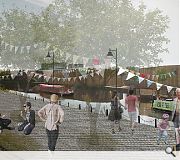 Public realm enhancements will encourage more to take advantage of the areas amenities
Back to February 2014