Graham brought on board to fix National Library of Scotland defects
February 26 2014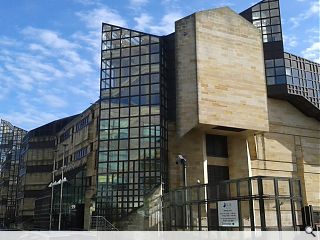 The National Library of Scotland has appointed Graham Construction to undertake a £10m reclad and redevelopment of its Causewayside Building
The 19,000sq/m building, delivered in two phases in 1989 and 1995, has been hit by 'widespread' air and water leakage and now requires a replacement roof, rain screen cladding, glazing, stonework and water discharge systems.
When
inviting tenders
the library blamed these problems on deteriorating materials, poor workmanship and complexity of design.'
Though not listed Andrew Merrylees Associates won the Royal Scottish Academy's 1982 gold medal for architecture with their design.
Graham expects to move on site this June for completion in 2017.
Back to February 2014