Glasgow baths club's elevated to A-list status
February 24 2014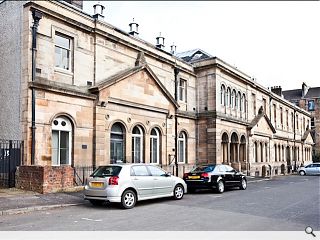 Two Glasgow bath clubs have had their listings upgraded from B to A-list by Historic Scotland in recognition of their national importance.
Arlington Baths Club and Western Baths Club were both built in the 1870s, providing bathing and health facilities for members through to the present day as non-profit enterprises.
Elizabeth McCrone, Historic Scotland's head of listing, said: "Both Arlington and Western Baths Clubs are outstanding examples of 19th century swimming pool architecture and they have retained their special character while continuing to delight their members today.
"In changing their category of listing from B to A we are recognising their significance as buildings of national importance and they tell us much about the development of private swimming baths during this period."
Arlington was opened in 1871 to designs by John Burnet in the Woodlands area of the city, undergoing an extensive lottery funded makeover in 2000. Its sister club was established five years later in Hillhead to designs by Clarke and Bell.
Back to February 2014