Dundee councillors to consider Seabraes pedestrian link
February 17 2014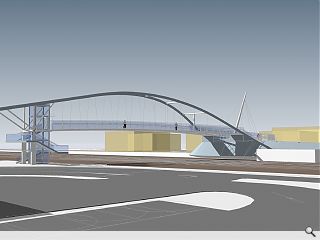 Plans to erect a £3.5m pedestrian footbridge in the Seabraes area of Dundee are set to win the go-ahead when they are discussed by councillors next Monday.
Morgan Sindall is being recommended to win the design and build contract which would connect Perth Road to Riverside Drive over an existing railway line.
Will Dawson, convener of Dundee City Council's city development committee said: "I am sure that the stunning design and strategic location of the new bridge will soon make it a city landmark.
"Thanks to the new bridge pedestrians and cyclists will get easy access from one of the main arteries of Dundee to the heart of the waterfront."
Planning permission is already in place for the link, which could start on site as early as this autumn for completion by spring 2015.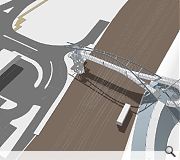 The link will better connect Dundee city centre to the expanding waterfront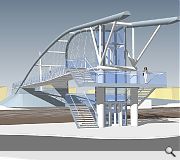 The Vacant and Derelict Land Fund, Scottish Enterprise, Cycling Walking and Safer Streets, the developer of the Riverside Flats and Dundee City Council will all chip in for the build
Back to February 2014