Keppie secure New Cairo master plan work
February 17 2014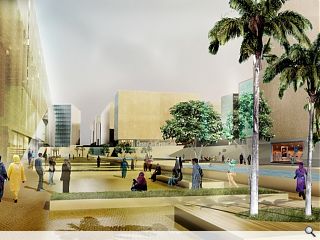 Keppie Design has won an international design competition to prepare a city centre master plan for New Cairo, a satellite community of the Egyptian capital.
The 'New OUIA Horizon Project' is being financed by OUIA Real Estate Investment Company, a participant of the Libyan Foreign Investment Company, SAL, and sess Keppie tasked with preparing a mixed-use master plan for the centre of the town that will accommodate around 1.5m sq/ft of floor space for a range of retail, office and leisure uses.
David Ross, design director at Keppie, said: "We were able to demonstrate an understanding of cultural and social issues in Egypt through the selection process and we have been working closely with our Libyan client and our local Egyptian partners T.H.E., to deliver a responsive and viable design solution.
"Our overseas work is now taking us to very interesting locations, and it is very gratifying to see our strong expertise in commercial, leisure, healthcare and educational projects developing in such diverse places as Egypt, Turkey, Malaysia and Trinidad."
Keppie were
appointed to design Egypt's first PPP hospital back in 2012
.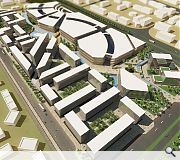 New Cairo has transformed former desert into an upscale neighbourhood housing a number of international schools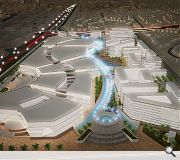 The fast developing town requires a host of new facilities to cater for its burgeoning population
Back to February 2014