Clyde Gateway begin marketing Albus office scheme
February 4 2014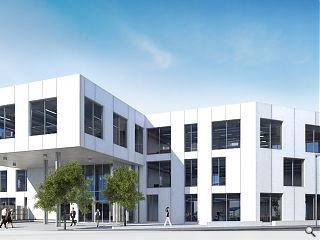 Clyde Gateway have begun marketing their latest office development, a 20,000sq/ft building sandwiched between their recently completed
Olympia
and
Eastgate
projects.
Designed by JM Architects, with Wallace Whittle and Woolgar Hunter engineers, the scheme is named after the Latin for white in recognition of its concrete finish.
Although the project isn't scheduled to complete until July prospective tenants are being offered the chance to take a 360 degree tour of the building courtesy of an interactive iPad app, believed to be the first created specifically for a commercial office scheme in Scotland.
Fionna Kell, the inward investment and property marketing manager at Clyde Gateway said: "The Albus is located on Brook Street adjacent to the Eastgate office which is fully let and occupied by Community Safety Glasgow. We want to build on that success and attract more companies to the east end into offices which are contemporary and incredibly efficient to operate. This new app demonstrates exactly what is on offer and is a far better way of getting things across than merely relying on words and still-images in a promotional brochure."
Construction on the £4.5m scheme began in October.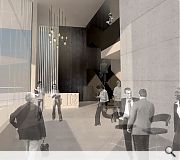 Clyde Gateway have been spurred on by the success of their Eastgate project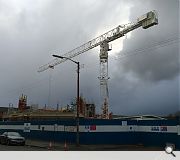 Construction work on Albus is already well underway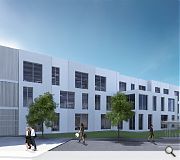 Stark white concrete cladding panels will distinguish the new office scheme
Back to February 2014