Revamped Ibrox subway station officially unveiled
January 28 2014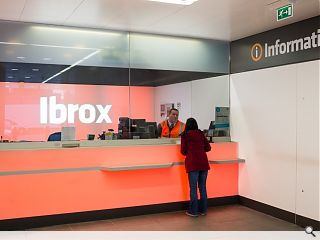 The latest station on Glasgow's subway network to be given a facelift has been officially unveiled by Strathclyde Passenger Transport.
Part of a £288m modernisation programme the £1.7m scheme, drawn up by Aedas, has seen the ticket office rebuilt and additional retail space created, alongside better signage and improved lighting.
A system of smartcard compatible gates has already been installed throughout the network, allowing travel passes to be scanned remotely.
SPT Chair Jim Coleman said: "Ibrox station not only looks great, it also shows we are well on track to deliver a fully revamped and technologically advanced network. Through introducing smart technology we are at the forefront of developments in fully-flexible ticketing solutions in Scotland – almost 20,000 smart customers are already benefiting from more convenience, faster journeys and increased security.
"Hopefully other operators will see this and we can work together to make this even better by rolling it out across other modes of transport, creating seamless travel from Subway to bus, to rail and ferry services in future."
Ibrox is the third station to be overhauled following Hillhead and Partick with
St Enoch also in line for modernisation
.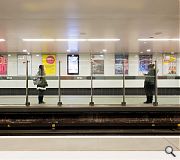 Kelvinhall is next in line for the treatment and is expected to complete in time for the Commonwealth games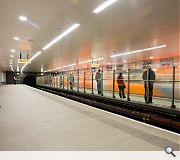 Work at Ibrox was undertaken between April and November last year
Back to January 2014