Architecture graduate nets top design prize for Mars model
January 28 2014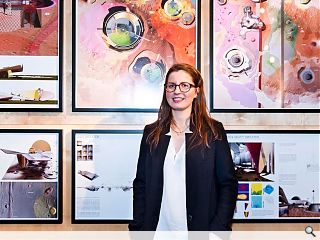 Sonila Kadillari, a fifth year master of architecture graduate at UCL Bartlett, has won the inaugural Max Fordham Environmental Design prize for a project to model the terrain and environment of Mars.
Developed in conjunction with Max Fordham Mars Yards imagines how human life might be sustained through new architecture through consideration of the planets temperature, light and atmosphere.
This mimicry of Martian conditions allows for the testing of off planet vehicles and informs the conception of new forms of architecture which do not yet exist.
Kadillari said: "Winning the award meant that I could focus my scientific research and realise it further, taking the results of radiance analysis and gravity simulation to come up with the most effective solution."
Engineer Hareth Pochee, who assisted with the project, said: "'By providing some engineering support for Sonila's winning project, we are trying to go beyond just offering a cash prize,' says Hareth. 'It helps envisage the future of architecture and improves the understanding of engineering's role in that future. And who knows, it might all be possible one day."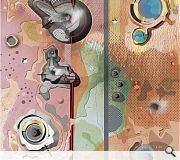 Building physics software was used to calculate light and temperature levels on the planets surface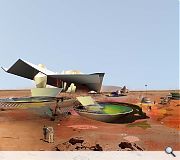 mars Yards looks to a time when humans will live on Mars, and proposes how to bring it to Earth by simulating the environment and atmosphere as well as the terrain
Back to January 2014