Knightswood early years centre goes in for planning
January 21 2014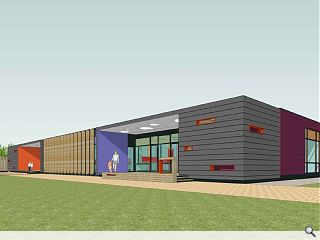 Glasgow's development & regeneration Services have submitted plans to build a
£2.5m early years centre
in the grounds of Knightswood Primary School.
The slate and plum hued building will be clad in fibre cement panels and replaces an earlier nursery with improved facilities, play area and on-site parking.
Rowlena Early Years Centre will be open to children aged up to five years, providing a mixed learning and play environment.
No construction start date has yet been given.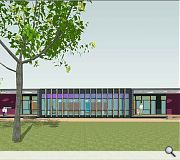 A colourdul and tactile facade is intended to enhance the sensory environment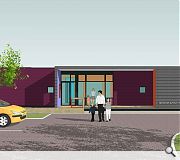 The nursery will sit within its own landscaped grounds
Back to January 2014