'Free play' Edinburgh nursery set for summer completion
January 20 2014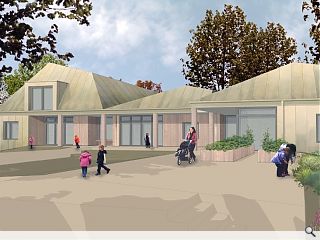 The University of Edinburgh has unveiled its Malcolm Fraser penned 'free play' nursery concept ahead of its formal completion this summer.
Designed with the needs of the under-fives at heart Arcadia Nursery will run daily from 07:30 till 18:00, with spaces reserved for local children – not just those whose parents are staff or students.
Built to be as spacious and bright as possible the building incorporates spaces for music-making, cookery and soft-play, all of which opens out onto extensive landscaped gardens through big glass doors in recognition of the importance of outdoor play.
These supervised gardens contain sensory-planting, mini allotments, a grass meadow and water play area as well as an elevated walkway and tree house to encourage exploration and play.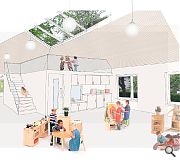 Arcadia Nursery will open its doors this summer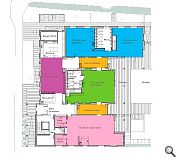 The nursery boasts its very own heated buggy store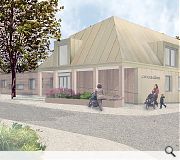 The nursery sits within an area of existing mature tree cover
Back to January 2014