Bearsden care home officially opened
January 20 2014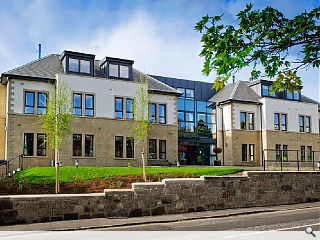 A £9.1m care home in Bearsden, Glasgow, has been officially opened by residential care home provider Meallmore.
Designed by the McLennan Partnership
Antonine House
, completed in May last year, provides 81 bedrooms as well as a cinema, a selection of nine dining rooms, a hair and beauty salon and rooftop terraces.
Custom built for residents with dementia the home incorporates several 'reminiscence areas' have been set up to allow staff to explore the past and present lives of residents.
Speaking at the opening health secretary Alex Neil said: "All of Scotland's older people deserve to be treated with dignity and respect in a safe, caring and homely setting. This is particularly important for people living with dementia when their needs mean that living independently at home is no longer an option."
Resident Marion Smith said: "I enjoy the company of my fellow residents and the sanctity of my room. I can participate in many of the activities and outings organised by the care home but I'm under no pressure to do so.
"Having lived in the area for some time it was easy for me to choose to live here. I quite literally moved from across the road so it's been nice for me to continue my interests in local activities which I have been part of for many years, as well as visit the local shops that I'm familiar with. Yes, life has changed but now there is security along with freedom and friendship."
Meallmore plan to invest £30m in Scotland over the next five years to both expand their estate and improve existing homes.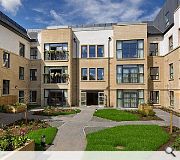 A section of the Antonine Wall has been incorporated into the scheme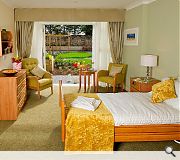 An ageing population is fuelling care home demand
Back to January 2014