Barmulloch community centre bid renewed
December 16 2013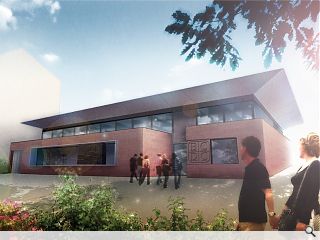 Collective Architecture has
renewed their bid for capital funding for a new community centre at Barmulloch
following an earlier feasibility study.
The £1.3m development would replace an existing prefabricated facility with a new stone, eternit and glass clad timber frame building in one of the most disadvantaged neighbourhoods in Glasgow.
This will provide three halls for community events and functions alongside activity spaces, a recording studio and offices after it was found a rebuild offered better value for money than a refurbishment.
Collective were appointed to the build by Barmulloch Community Development Company alongside DMP Engineers, Scott Bennett Associates and Ewing Somerville Partnership.
The scheme remains reliant on lottery or other capital funding to progress the design further.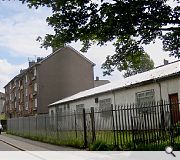 The existing community centre will be demolished to make way for the new scheme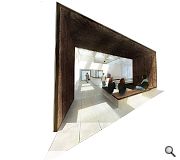 The new centre would be capable of hosting a range of new services and functions
Back to December 2013