Archial completes Archial Norr rebranding
December 2 2013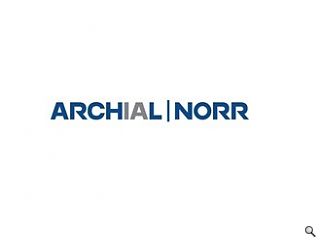 Archial has moved to formalise its relationship with Norr,
three years on from its acquisition by the Canadian practices parent company, Ingenium Group
.
Until today the Ingenium Group traded under the Norr brand in Canada, US, Middle East and Asia whilst retaining the Archial title in Britain. As of today however the UK business will be known as Archial Norr.
The move marks an attempt to position Archial Norr's London office as a centre for the international arm of Norr and follows the relocation of its president, Douglas Lang, from Dubai. No changes to current staffing levels are envisaged.
In a statement Archial NORR director Mark Fresson said: "We see this as the logical evolution of a process that has been underway for the past three years. There will be no change to any of our registered company names or appointment or warranty documents."
Back to December 2013