ARB mounts first successful Scottish prosecution
November 13 2013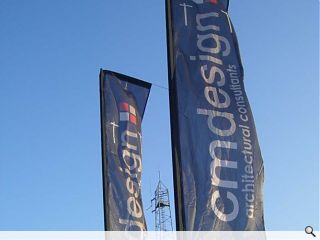 The Architects Registration Board has successfully brought its first Scottish prosecution in a case against CM Design, who were found to have misused the term 'architect'.
Charges were brought against the firm in relation to its use of the proscribed term in its signage and trading style, in contravention of the Architects Act as none of its employees were registered with the ARB.
The ARB resorted to legal action after repeated warnings were ignored.
Commenting on the case an ARB spokesperson said: "CM Design failed to co-operate with ARB and continued to use the title 'architects' despite several warnings that they had no right to do so. This is the first Scottish case to be brought by the Procurator Fiscal relating to misuse of the title 'architect', and represents a very positive outcome. For a practice to hold themselves out as architects when they are not is misleading to the public, and will be dealt with by the Courts accordingly."
CM Design pleaded guilty to the charge at Inverness Sheriff Court and were duly fined £400 and ordered to remove signage from both their Nairn and Elgin offices, an order which it has now complied with.
Back to November 2013