Plans emerge for new £200m Aberdeen conference venue
October 18 2013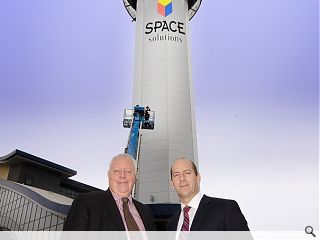 Aberdeen City Council has detailed its ambition to build a £200m exhibition and conference venue to replace the existing AECC by 2017.
Designed to replace the outdated existing venue the new conference centre could be built at Dyce, near Aberdeen Airport, should a request for Scottish Government funding prove fruitful.
Finance convener Willie Young said of the plan: "Aberdeen is the oil capital of Europe at the moment, but the Norwegian government is putting serious money into capital projects in Stavanger and Bergen and it seems they want to steal that title from us.
"That is why we have to get involved in major new developments, which will keep us ahead of the opposition.
"The AECC is past its sell-by date, so we want to replace it with an exhibition and conference centre of which the city can be proud. But we also want the Scottish Government to step up to the plate.
"They have invested in the SECC (in Glasgow) and the EICC (in Edinburgh), so it seems only fair they do the same with any new AECC building in Aberdeen."
Back to October 2013