UK cities enjoy construction bounce back
October 15 2013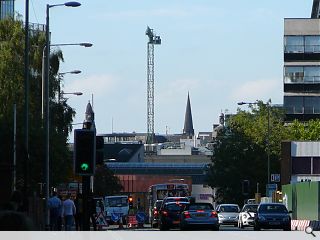 Five UK cities are experiencing a rise in new construction of 80 per cent over the past 12 months with 45 new projects breaking ground in Birmingham, Edinburgh, Glasgow, Leeds and Manchester.
Research conducted by Deloitte Real Estate shows that commercial office space and student housing are leading the way with eleven and ten new starts respectively.
Manchester led the way according to the survey with 19 new construction starts. Followed by Edinburgh and Glasgow which recorded nine and four respectively.
Anthony Duggan, head of research at Deloitte, said: "Compared to the less than positive story last year, our regional research now illustrates a rise in development activity, matching the recent improvement in the UK economy.
"The thrust of development activity this year sits with Manchester, Edinburgh and Glasgow, but the results are generally good news across the board with four out of five cities showing an increase in new starts compared to just one city in 2012.
"Residential development has seen a two fold increase with 1,400 units under construction, although this is still comparatively weak compared to the height of the market.
"Sentiment is certainly returning amongst home buyers and residential developers, with the help of government backed initiatives. This increase in construction is unlikely to be a one-off.
"With an improving residential demand, supply shortages appearing in a number of the commercial property sectors and signs of increasing activity from investors in regional commercial real estate."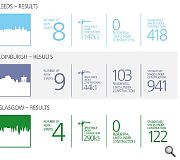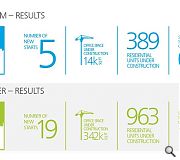 Back to October 2013