Edinburgh sheltered housing scheme nears completion
October 16 2013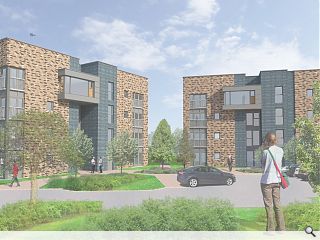 Work to deliver a £4m sheltered housing complex for the elderly is nearing completion in the Liberton area of Edinburgh, offering 32 flats for social and mid-market rent to pensioners.
Delivered in partnership between the Merchant Company, Edinburgh City Council, Dunedin Canmore HA, J. Smart & Co and Smith Scott Mullan the scheme is expected to welcome its first residents this coming spring.
Mike Afshar, chairman of The Merchant Company of Edinburgh's committee for the frail and elderly said: "The committee was formed to ensure that The Merchant Company responsibly delivered homes of high quality, with good space standards and the provision of social integration for the elderly.
"We are delighted to have Dunedin Canmore Housing Group as a partner in delivering superb homes for the elderly. The first phase of 20 units in Brandfield Street, which were officially opened by the Princess Royal in 2009, has been a great success and I'm confident our second phase in Little Road will be as well received."
The development will be owned by The Merchant Company and leased to Dunedin Canmore for 30 years.
Back to October 2013