Inverness temperance hall secures Heritage Lottery cash
October 11 2013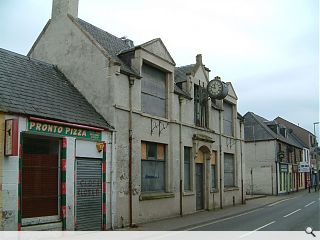 A C listed former temperance hall in Inverness, currently on the Buildings at Risk register, has secured a first-round pass for a grant of £706,400 from the Heritage Lottery Fund.
The cash will go toward the refurbishment of Merkinch Welfare Hall, Inverness, into an amateur boxing club, employment support centre and office space.
Repair of the vacant building had proved prohibitive to commercial developers, prompting the Fund to step into the breach via their Heritage Enterprise scheme – an initiative designed to fund repair and conservation of important structures hit by 'market failure'.
Colin McLean, head of the Heritage Lottery Fund said: "Merkinch Welfare Hall was once at the heart of the local community but now stands empty and neglected. Whilst much-loved, its restoration presents huge financial challenges. This new scheme works to unlock the potential of these precious old buildings, encouraging private investors and encouraging regeneration."
No timetable has been specified for completion of the refurbishment work.
Back to October 2013